ASHEVILLE, NC – North Carolina's 100 counties are ranked for the total amount of material recycled every year by the North Carolina Division of Environmental Assistance and Outreach.
In 2010, Buncombe County ranked third best in the state when ranked against all 100 counties and number 1 in counties with populations over 200,000.
Buncombe recycled 45,285 tons or an average of 393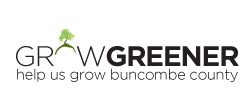 pounds per person.  Read more about recycling efforts across the state below.
Tags: buncombe county